HO Budd NH Roger Williams Trainset Kits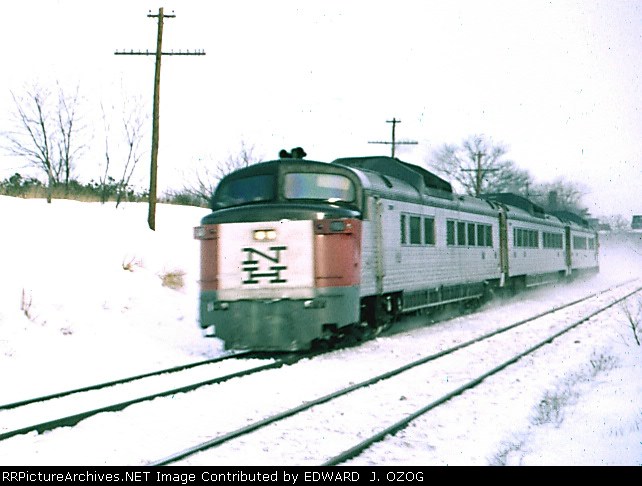 In the 1950s the New Haven Railroad was experimenting with high-speed trainsets that could use its existing infrastructure. They contracted with several builders for custom-built trains using existing technology. The Budd entry was a six-car trainset of high-speed diesel-powered cars based on their popular and proven RDC technology. The carbodies were custom-built with new side fluting and standard RDC running gear underneath, and the cars all rode on custom modified high-speed trucks. Compared to standard RDCs, the RW cars were all 14" lower and the two end cars had streamlined sheet-steel and fiberglass loco-type noses. The cars also initially had third rail shoes and electric motors so they could operate into Grand Central Terminal. The train operated as a six-car unit for the first few years between Boston and GCT. One of the midtrain cars even received modifications to its interior to a diner configuration. But towards the end of the 1960s the train was slowly shortened until by the mid 1970s only two end cabs and one midtrain car were left, and they were in commuter service with standard RDCs by that time. The two end cabs went to Amtrak and served in New Haven/Springfield service until 1984. The sole midtrain car went to Maryland DOT/MARC and ran in Baltimore/DC commuter service with other RDCs until 1993. The three remaining cars were purchased by a private owner who has restored the train to near-operating condition and it can be found on display in either the museum in Danbury, CT or the Hobo Railroad in New Hampshire (when it needs work).

ABOUT THE MODEL KIT:
This model is an all-new tool designed entirely by CAD data from information supplied to IHP by the current owner of the Roger Williams. This model has been eight years in the making and the carbodies are near 100% accurate representation of the real cars. We've even managed to reproduce the unique, low-profile side fluting as well as can be done in this scale. Details and contours are all accurate. The patterns have been 3D-printed in the highest-quality resolution and finish we could use for this model. Our fine casting quality makes these some of the most unique Budd RDC variations you will own in HO scale. You also get flush-fitting black window inserts, diaphragms for the B ends of all cars, and 3D-printed Nathan horns and stirrup steps for the end cabs.

The shells can be fitted to existing HO RDC mechanisms, and for building nonpowered end cabs and midtrain cars we have a complete nonpowered underframe assembly, with cast-on underbody in correct position for these cars, the correct trucks 3D-printed in smooth-running nylon with RP25 36" wheels, and Kadee-compatible coupler pockets, and mounting screws.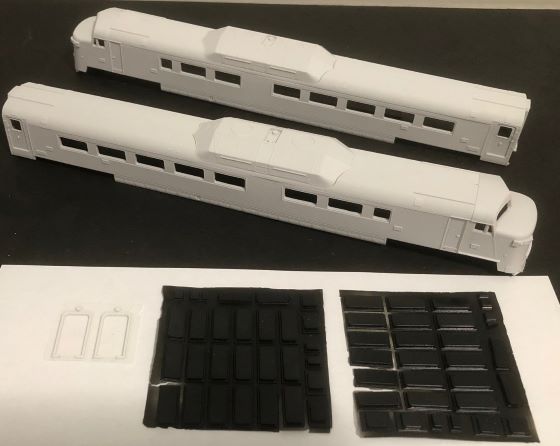 End Cab Body Shell 2-Car Set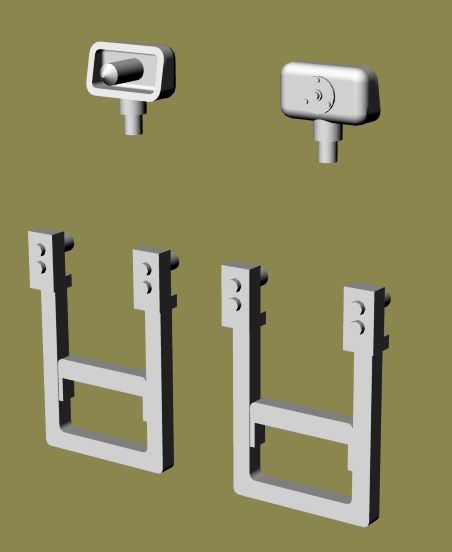 3D-printed Nathan horns and stirrup steps for end cabs (included in kit)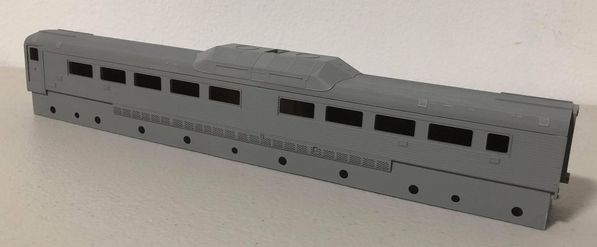 Midtrain Car Pattern (Available October/November 2020)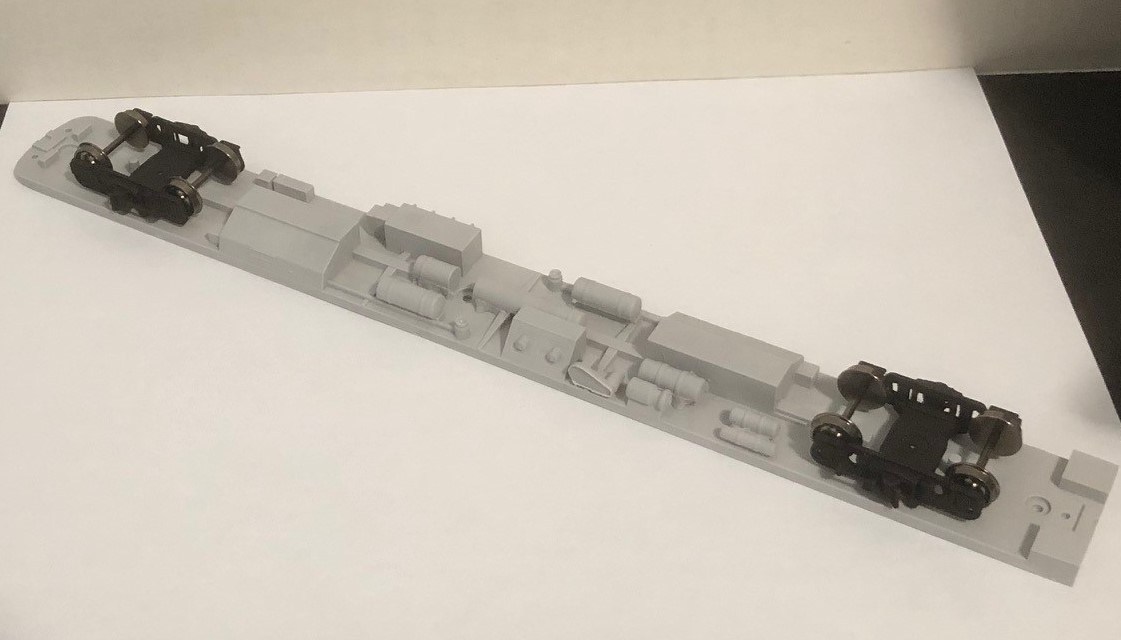 #287212 Unpowered Frame Assembly for all RW Cars

ORDER DIRECT FROM MASS TRANSIT MINIATURES
(USA Addresses Only, No International Shipping Available)

#87212 Roger Williams End Cab Body Shell Set $130.00 plus $5.00 S&H

#38707 Nonpowered underframe Assembly for Roger Williams Cars $45.00 plus $5.00 S&H
(assembled frame, trucks, coupler pockets and mounting screws, made to order)

AVAILABILITY: End Cabs available now. Midtrain Cars coming November 2020.