1:700 USS South Dakota BB-49 18in Gun Variant

These 'super-dreadnoughts' were the last of their type to be designed for the US Navy. The basic design would have mounted twelve 16" guns in four triple turrets. At the time, the US Navy was also working on a design for an 18" naval gun, and it was thought that the South Dakota class might carry it in four twin turrets. No design was ever prepared, but our model could represent the design with this alternate, uprated armament. Though not much larger than the previous Maryland class (with which they shared a similar profile), these ships were more heavily armoured, and their speed was about the same as the previous classes. All six ships of this class fell victim to the 1921 Washington Treaty.

This kit is part of our 'Apprentice' Series, which gives you the basic components to construct a model of the South Dakota class with some components available from IHP or other sources. The Trumpeter 1:700 Maryland or West Virginia kits are excellent sources of parts or complete assemblies.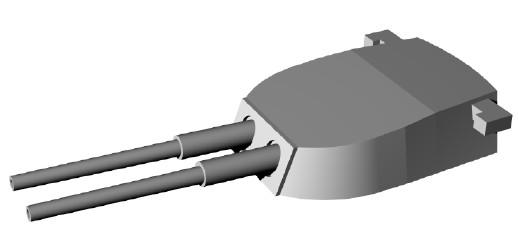 Barrels Not Included

FEATURES:
*Length: 11 3/4" (295mm)
*Detailed, resin waterline hull
*Detailed resin superstructure and four twin 18" gun turrets
*Basic Instructions available as .pdf files

Instruction Sheet P.1
Instruction Sheet P.2
MSRP $85.00
Shipping:
USA FREE Any Quantity
Outside USA $22.50 First Kit


SECURE ONLINE ORDERING VIA PAYPAL: