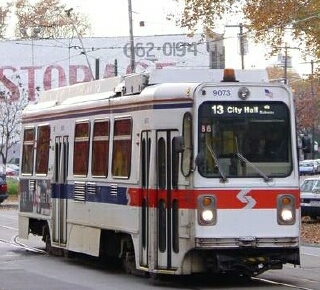 Prototype Photo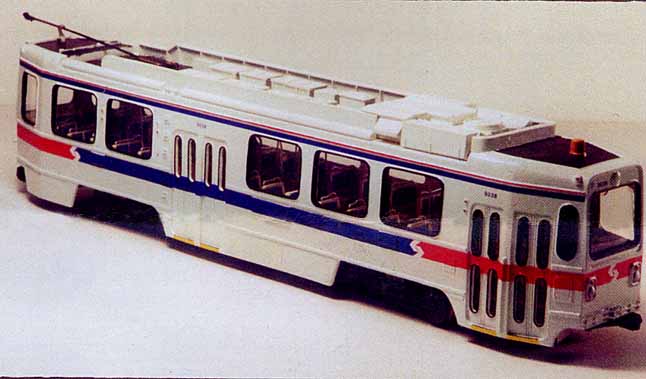 Photo of Assembled Model

In 1981, the Southeastern Pensylvania Transportation Authority (SEPTA) in Philadelphia, took delivery of 112 single-ended light rail vehicles for their subway/surface trolley routes. These cars were 50' long, 8'6" wide, and had a layout similar to the PCC cars they replaced, but the new cars were a great deal more advanced than the older cars. Higher capacity and greater passenger comfort and friendliness were hallmarks of these new cars. Kawasaki Heavy Industries of Japan was the builder.

In the year 2000, Imperial Hobby Productions released the definitive scale model of this car. Produced in exact O Scale (1:48, 1/4 inch=1 foot), the model is an exact replica of the prototype in every detail. From its folding couplers to its SEPTA-licensed graphics, the model is one of the finest to ever be offered in its scale.

FEATURES of this kit include:

* A full interior with all seats, stanchions, seat grabs, modesty panels, farebox and operator's console and seat.
* A one-piece body shell with all the details and contours of the real car
* Roof detail with Q-Car Co. trolley pole
* Removable Floor with Underbody details and Detailed Stepwells (four screws hold the body and floor together)
* Folding Couplers like the original (couplers do not actually couple)
* Trucks with track brake and suspension detail, and detailed super-resilient wheelfaces. Trucks are sprung.
* Authentic, SEPTA-licensed decals available separately.
* Kit builds a complete, undecorated display model.


IHP is currently retooling and refining this kit for re-release sometime in 2008-09. Note that some details may change.

AVAILABILITY: 2008-09