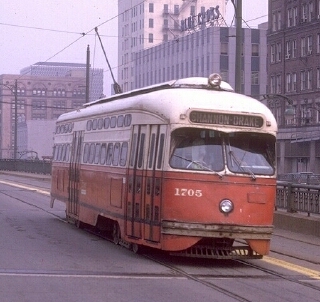 Prototype Photo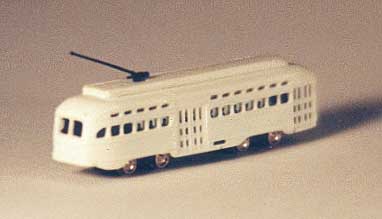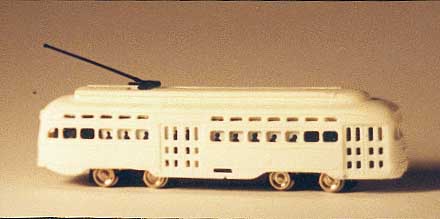 Above two photos show shell mounted on Bachmann PCC mechanism with Bachmann pole on roof.

The 1700s were built in 1949 for Pittsburgh Railways and the last of them ran into 1999 on the Drake Shuttle. This shell represents the 1700's as delivered.

The body casting is a one-piece resin-plastic shell that fits Bachmann's PCC Mechanism. The shell may require some shaving of material from the inside to make it fit snugly over the Bachmann frame. The Bachmann plastic pole can be fitted into place on the roof.


AVAILABILITY: Out of Production. Order Direct from IHP when available.