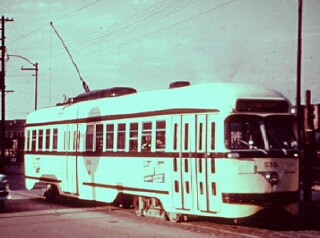 Prototype Photo







Click on a thumbnail above to see a larger photo.

These distinctive PCC cars were built in 1946 for Kansas City Public Service and served there until 1956, when the cars were sold to Philadelphia, Toronto, and Tampico, MX. They were unique amongst the postwar all-electric cars in not having standee windows. Many of the Philadelphia and Toronto cars lasted until the early 1980s.
The shell may require some light sanding of material from the inside to make it fit snugly over the Bachmann frame. The Bachmann plastic pole can be fitted into place on the roof.


AVAILABILITY: Now. Order Direct from IHP.