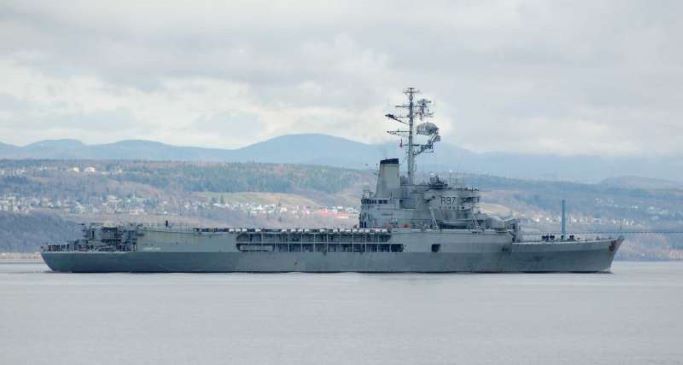 The helicopter carrier Jeanne D'Arc was commissioned in 1961 and was originally named La Resolue. She was renamed Jeanne D'Arc to take the name of the former training ship whose role she assumed. In addition to training midshipmen on world cruises, Jeanne D'Arc was a multipurpose design capable of acting as a flagship, a troop carrier/landing ship, a surface cruiser, or, in peacetime, a disaster relief ship. She was originally armed with four 3.9" guns, two fore and two aft, but the aft turrets were removed when Exocet missile launchers were added forward in the early 1970s. Her helicopter complement was four Super Frelons when commissioned, and Cougars were embarked in later years. Jeanne D'Arc was finally decommissioned in 2010 and scrapped around 2015.


This kit is an upgrade of our resin craftsman kit first released in the late 2000s. It consists of the same resin hull and superstructure parts, but now makes use of 3D printing for nearly everything else. The mainmast is now a one-piece, detailed 3D printing. Other parts, such as equipment, 3.9mm turrets and guns, and the funnel are now 3D-printed in high-resolution resin. Also, a decal sheet for the flight deck and pennant numbers is now included. A measure of craftsman kit format is still evident in this kit to allow for modifications by the builder. 3D-printed helicopters are available from other sources, as are parts for Exocet launchers and other alternate parts the builder may wish to use. Instructions for building the basic kit are included.

This kit is being limited to 20 pieces in 2019.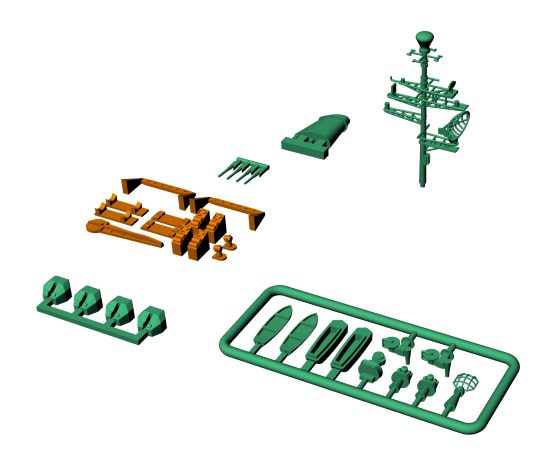 #70035 MNF Jeanne D'Arc R97 Kit MSRP $130.00

USA Addresses Only! No Shipping Available Outside the USA!
Outside the USA please order through one of our dealers or from our eBay Store.

Availability-A Few EXTRA Kits Still Available Now!