HO Scale Trolley Mechanisms for Transit Cars, PCC and LRV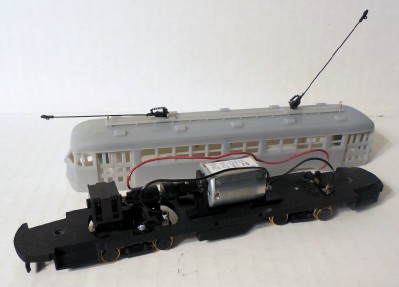 Trolley Mechanism Installed in IHP's MUNI 'Torpedo' PCC

IHP now has our own mechanism for our HO scale trolleys and LRVs. Using some Bowser components and some original IHP parts, we are able to offer a mechanism with 26" wheels in three different formats. All will fit standard Bowser installations with no modification.

The wheelsets are solid design, nickel-plated with RP25 flanges. The axles ride in bronze bearings contacting a brass pickup wiper for best wear and power pickup performance. Bowser acetal plastic parts make up the truck frames and gears. The trucks come pre-assembled and with all parts as shown.

All Mechanisms $57.95. Free shipping in USA. Orders outside the USA please contact us for a Paypal invoice to your country.

TROLLEY MECHANISM #125101 26" solid wheels Generic (for use with Red Arrow cars, CLRV, etc.)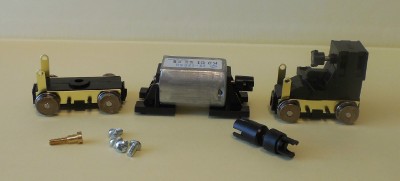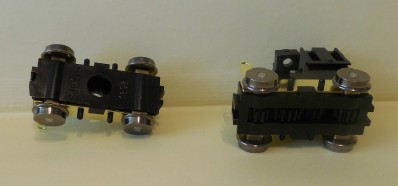 #125101 Trolley Mechanism
Temporarily Unavailable

TROLLEY MECHANISM #125102 For PCC Cars w/ super resilient wheels and track brakes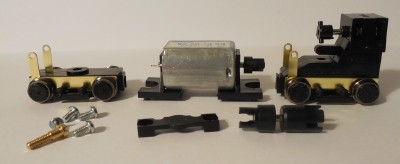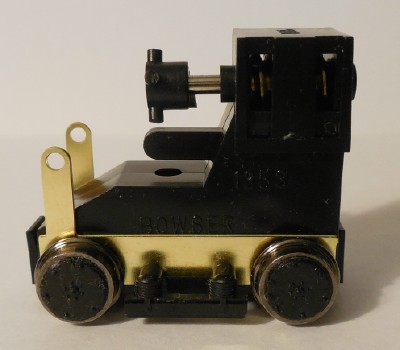 #125102 Trolley Mechanism
Temporarily Unavailable

TROLLEY MECHANISM #125103 For LRV Cars w/ super resilient wheels and track brakes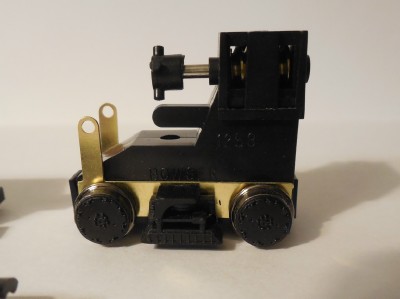 #125103 Trolley Mechanism
Temporarily Unavailable