HO Scale Siemens SD160 LRV Cars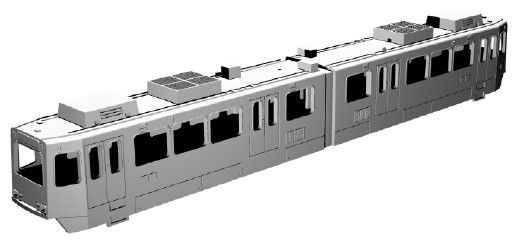 The SD160 is a development of Siemens' popular SD100 model LRV. The SD160 variant operated in Calgary, Alberta, is a high-level version designed to load exclusively from high-level platforms. Calgary's C-Train system operates a large number of these cars, supplementing their original fleet of cars.


The IHP SD160 is entirely 3D-printed, and is available from our Shapeways page.





FEATURES:
*3D-Printed Body Sections ORDER HERE
*3D-Printed Frames and Midsection ORDER HERE
*3D-Printed Roof details ORDER HERE


Total Price at current Shapeways prices for 3D Parts: $286.90
Availability: NOW.