2004 SEPTA PCC-II Rebuild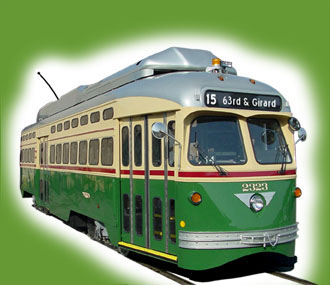 Prototype Photo


These cars were rebuilt for SEPTA in 2001-2004 for the reopening of the Route 15 line. A total of 18 cars were stripped to their frames by Brookville Car and rebuilt with new seats, trucks, propulsion, electronics and climate control, resulting in possibly the most advanced PCCs around. They are essentially LRVs in PCC shells and are painted in the old PTC green, cream and silver-grey colours.


Click on an image to enlarge photo of actual shell casting:



We now have a 3D-printed frame available for this shell that uses the Bowser mechanism. The Bowser #125141, which was previously recommended, is no longer available from Bowser.


FEATURES:
*One-piece resin body shell with all details cast in place [Order Below using Paypal, or HERE or our eBay Store]
*3D Printed Detailed Track Brake Truck Sideframes ORDER HERE
*Injection-moulded plastic Super Resilient LRV Wheel Covers (included with shell)
*3D-Printed Frame (uses Bowser #125100 mechanism) ORDER HERE

Order mechanisms and poles from BOWSER.

AVAILABILITY: NOW. Discontinued When Sold Out.

PCC-II Body Shells (Free Shipping in USA):
Secure Online Ordering Via Paypal