Miami Tri-Rail F40PHL-2 Commuter Locomotive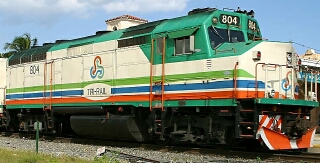 Prototype Photo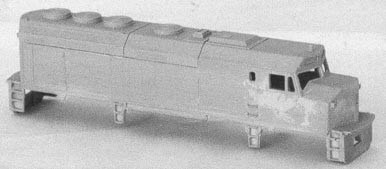 Shell Photo


The F40PHL-2 is a 4-axle prototype 'kit-bash' of 2 ex-BN F45 carbodies and an ex-Conrail GP40 frame. Six were built for Miami Tri-Rail commuter service back in 1988. They are numbered 800-805, and are all in service.


FEATURES:
*One-piece resin shell
*Dummy Ditch Lights for front porch
*Fits Athearn GP40 Mechanism
ALSO- Hobbytown has a mechanism which will fit this shell.
Contact us for more info.


CLICK HERE to see a Website of an avid Tri-Rail modeler who has taken one of these shells and built, powered, painted and superdetailed it to match the prototype. A complete list of parts is given so that anyone can model this unique commuter locomotive.


Availability: TBA. Order direct from IHP ONLY.