IHP Budd Silverliner HO Scale Kits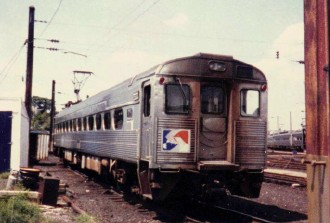 Photo by Mike Bartel, 30th St. Powelton Ave Yard, 1987

THE PROTOTYPES:
The Budd Silverliners were delivered to the PRR and Reading in 1963. The cars were modified production versions of the six 1958 PRR 'Pioneer III' prototype cars. The cars, also called 'Silverliner II' cars, were produced with variations for the PRR and the Reading. A total of 59 cars were built, which includes four cars built for the USDOT High-Speed Test program on the PRR Northeast Corridor (the results of which produced the Budd Metroliner MU cars in 1968). The Pioneer IIIs were retired by SEPTA in 1990, while the rest of the Budd Silverliners lasted until 2012, when they were replaced by new Silverliner V cars.

THE MODELS
IHP now has the first-ever accurate model of these cars in HO scale. The body shells were designed from Budd drawings and dimensions and measurements taken from the real cars. The body shells are cast in resin from CAD-designed, 3D-printed patterns. They are accurate in detail, dimension and contours and are fitting replicas of the vehicles which served Philadelphia commuters for 45 years. The underframes and trucks are 3D-printed in strong, black plastic and feature a super level of detail, some of it freestanding. This allows for engineering features and tolerances that make for near-frictionless rolling quality of the cars and still have close-to-prototype representation of the Pioneer III inboard-bearing trucks of the prototypes that include the characteristic outside-disc brakes the cars used until the mid 1980s. The roof details are all separate to properly represent the cabling, antennas, horns, insulators and lightning arrestors found on the real cars. Pantographs are not available from IHP, but we recommend the new Faively pantographs used on the Walthers Metroliners (available from Walthers as a spare part). Two frames are available- Powered, for use with the NWSL Stanton Drive, and Nonpowered, for use with our Pioneer III trucks and Bachmann Spectrum 33" wheelsets.

PARTS:
BODY SHELL and WINDOWS (Order HERE for credit card/check or see below for Paypal)
FRAME for Powered Cars. Order HERE
FRAME for Nonpowered Cars. Order HERE
PIONEER III TRUCKS for Nonpowered Cars. Order HERE
ROOF DETAILS SET Order HERE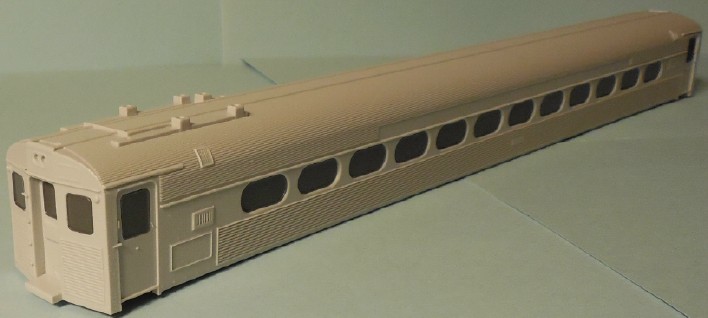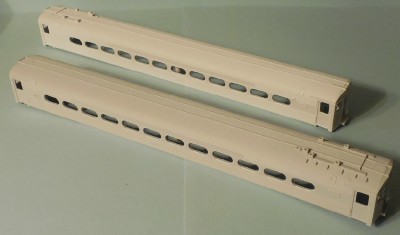 #87203A PRR Budd Silverliner II Body Kit (One Car)
MSRP $39.95

#87203B PRR Budd Silverliner II Body Kit (2-Car Set)
MSRP $73.95

Availability: Not Currently Available.